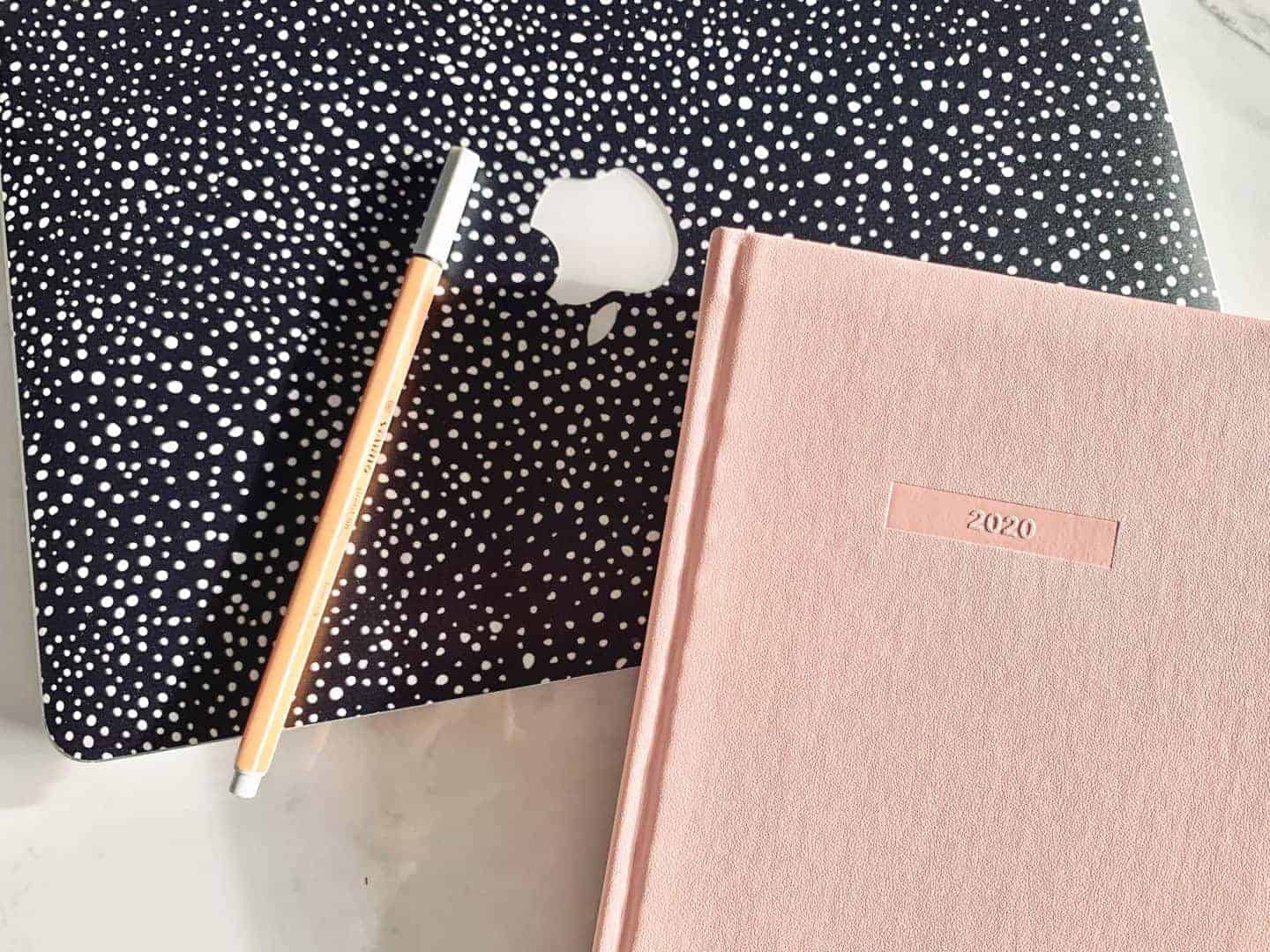 Why Pinterest
Pinterest has 150 million users from all over the world. It's a great place to advertise your business and to get traffic to your website. Pinterest helps with Google organic click-through rate and thus your position on Google. Here I'm going to share how to set up Pinterest for business and how to ensure you optimise your account.

If you are not sure if it's right for your business check this article out here… Pinterest Strategy For Business

If you have an account and want to optimise it skip past the setup section.

Set Up
First step – go to Pinterest.com and go to the create business account section in the window that opens.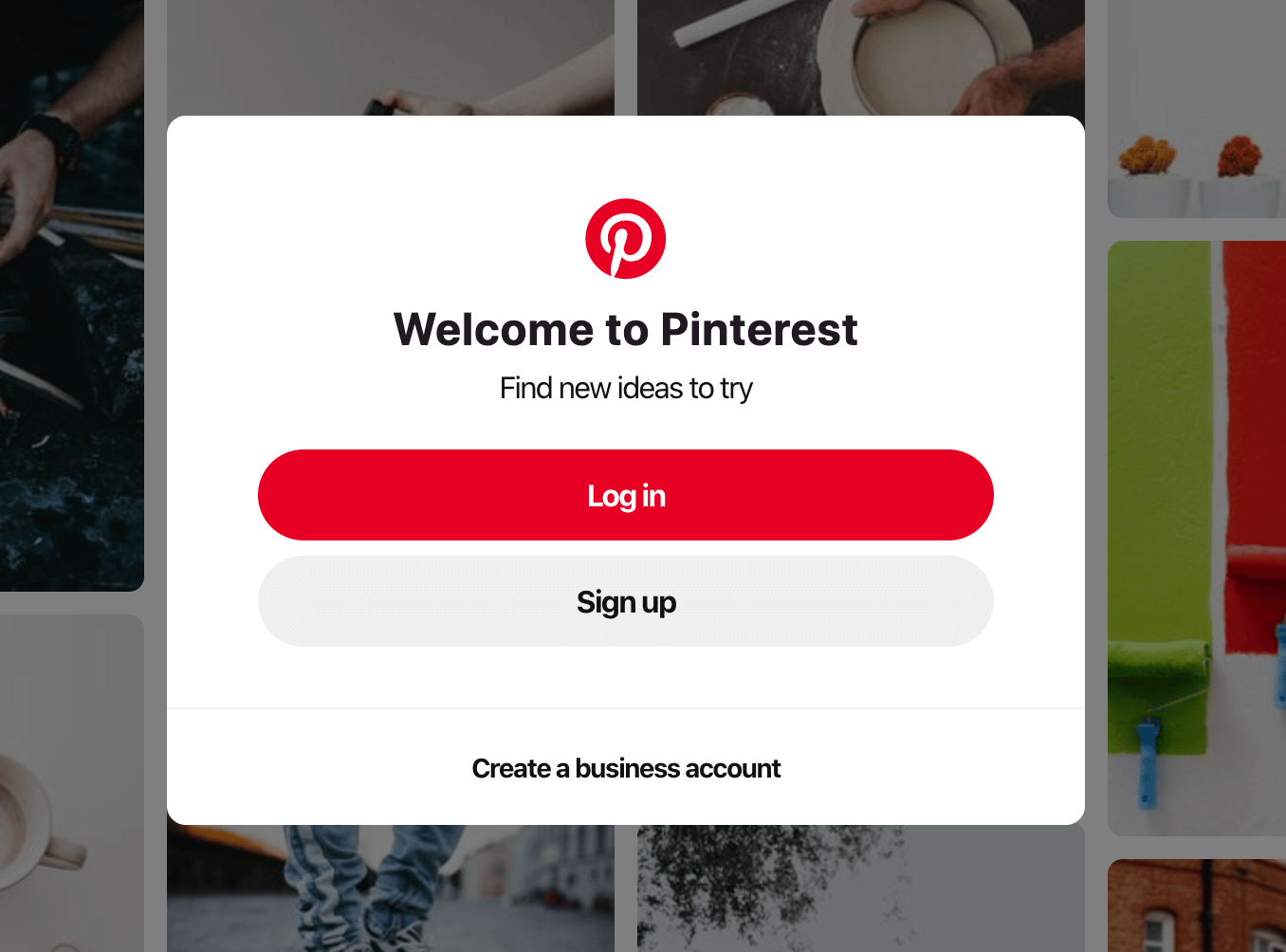 Pick your language and country…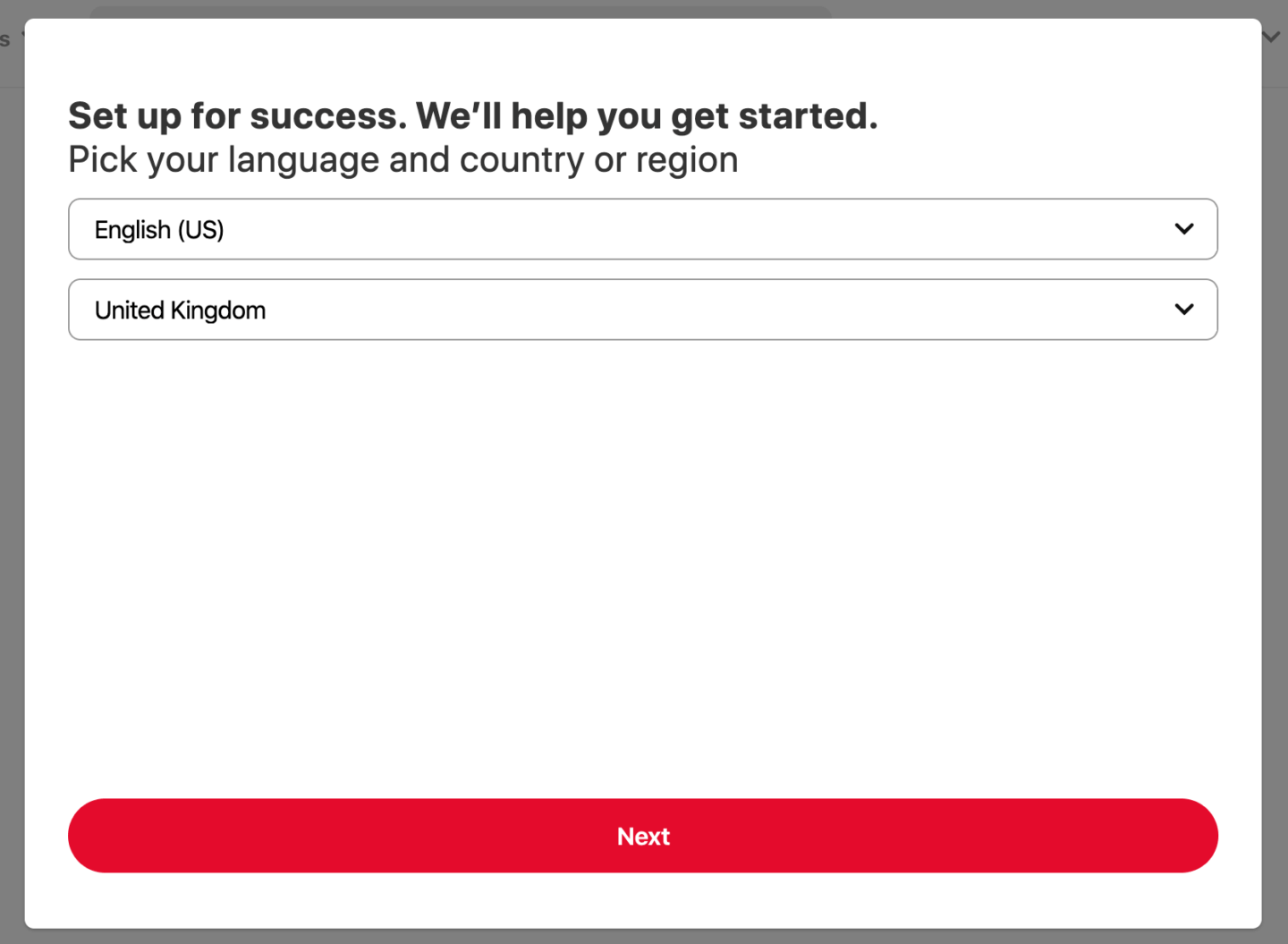 Add your business name and pick the category that suits your business the closest…

Add your website address in…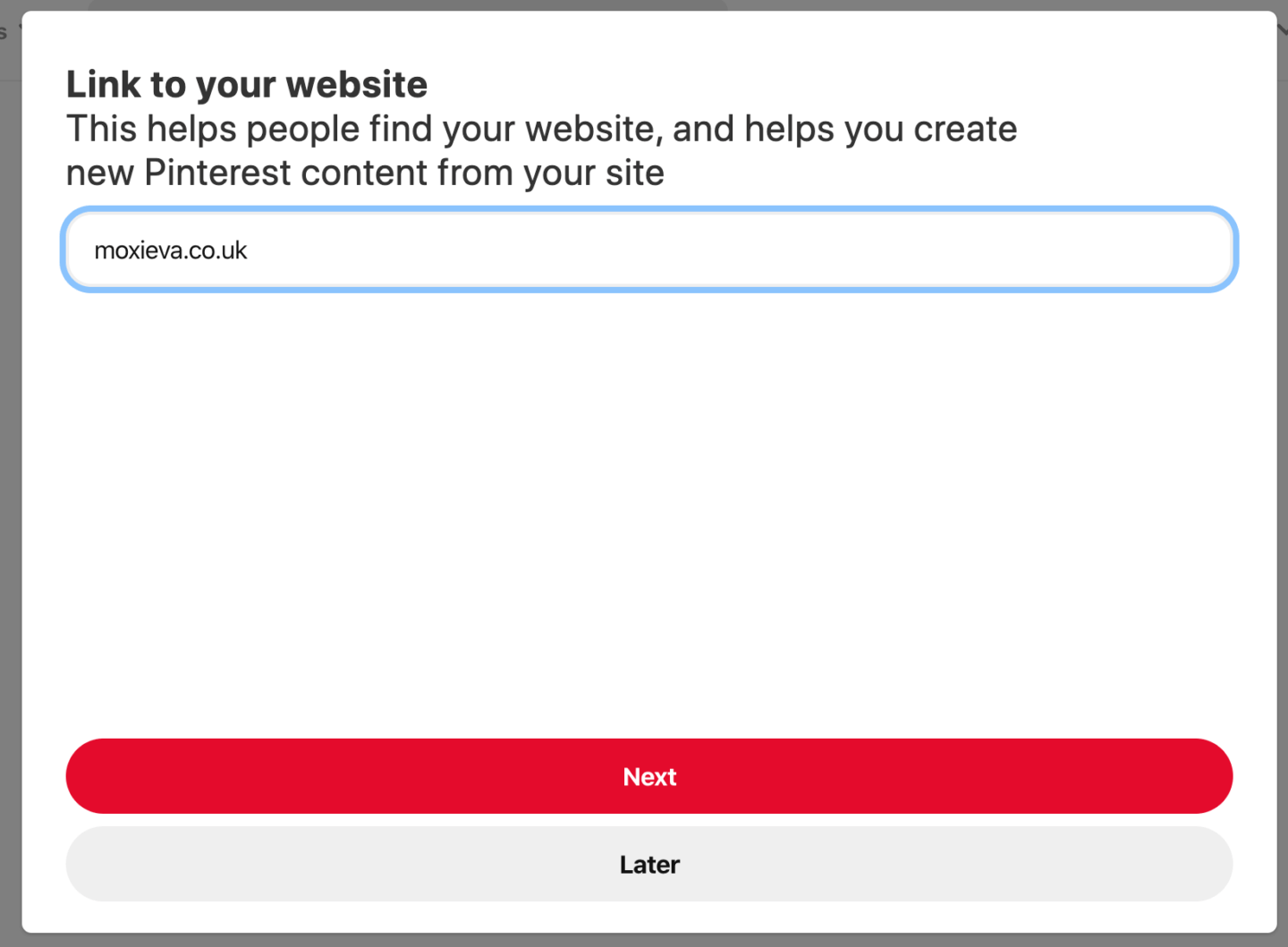 Answer about ads, I'd recommend saying I'm not sure yet, you can come back to that later.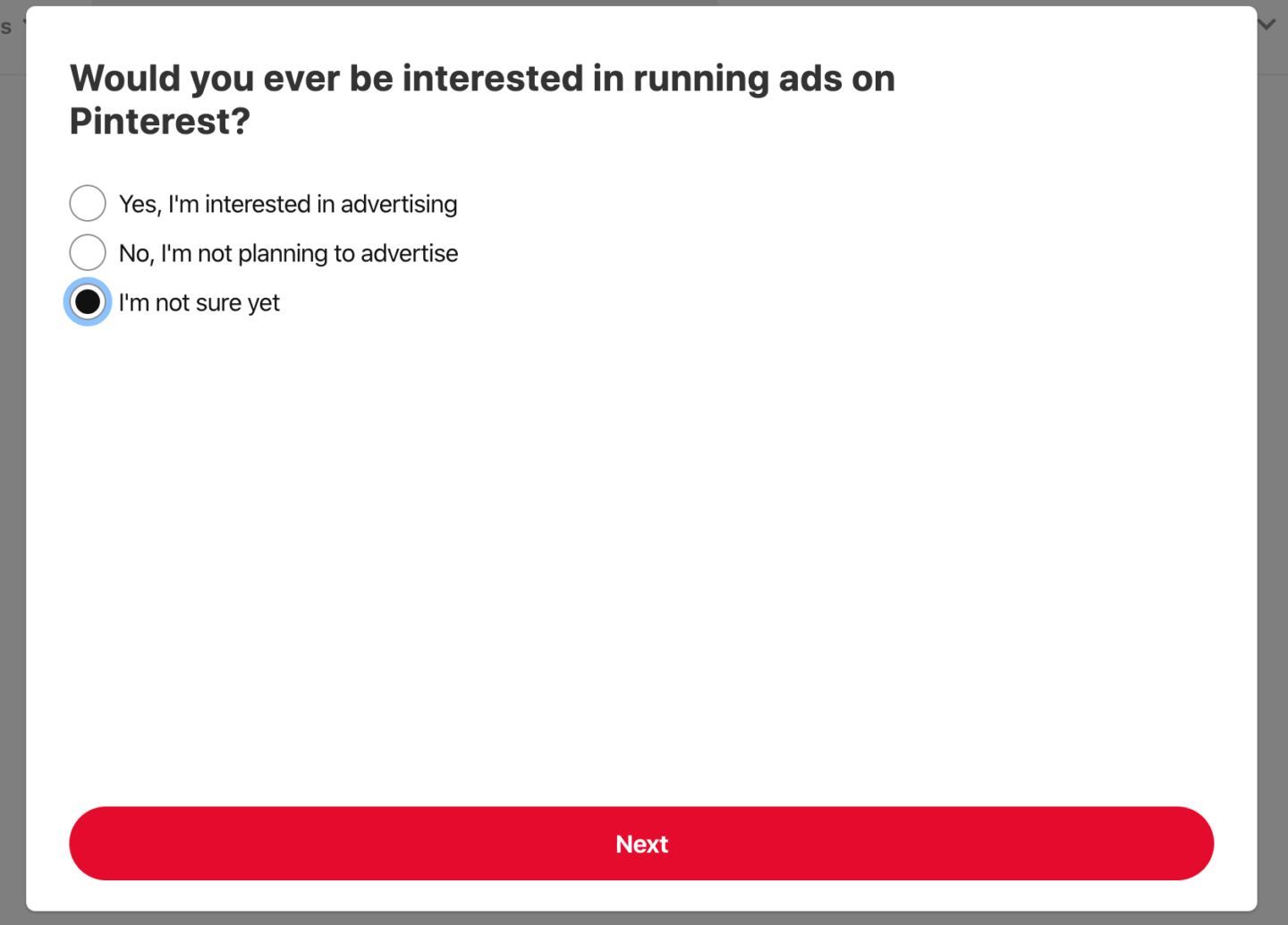 Next it will prompt you to choose an option. Go to showcase your brand and let's move on to how to make your account the best it can be.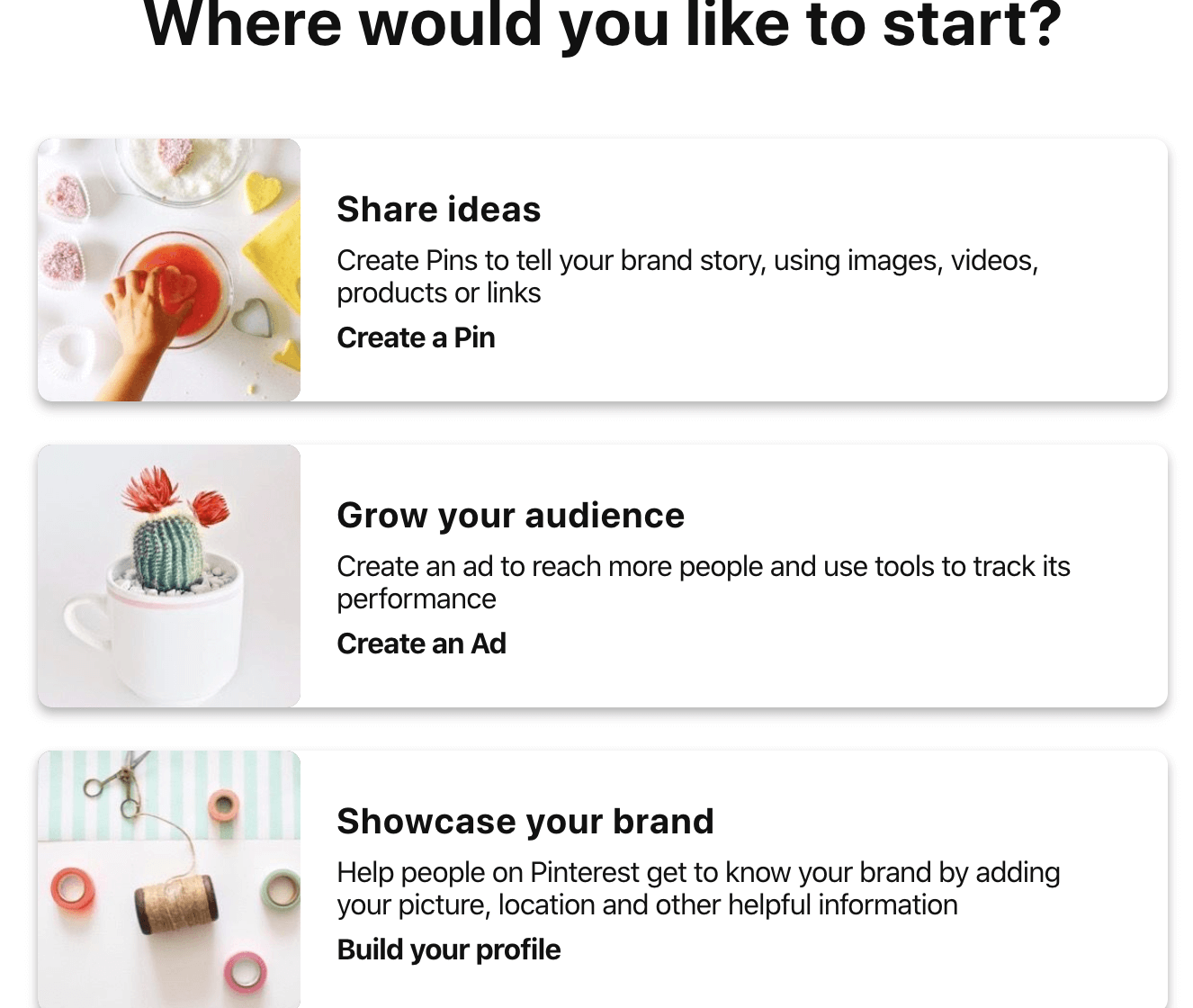 Bio
You will reach an empty version of this page…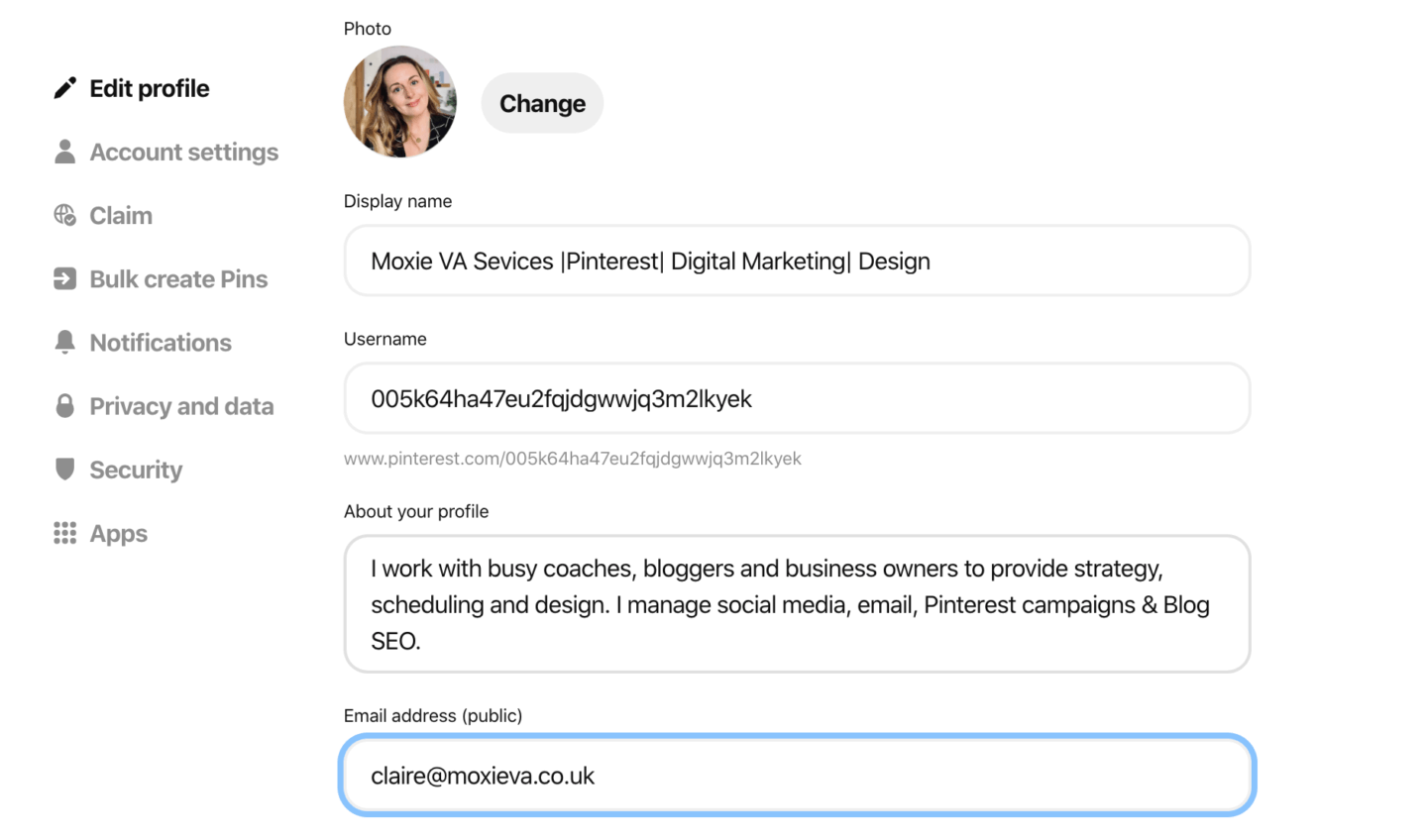 Add a photo, faces are better than logos, but a logo is fine if that's what you'd prefer. The about your profile section is where you can optimise your account. You want to provide an accurate description of your brand/business that is full of keywords. Here's mine…
I work with busy coaches, bloggers and business owners to provide strategy, scheduling and design. I manage social media, email, Pinterest campaigns & Blog SEO.
You can see I have included who I work with, what I do and what specific services I offer. Try to do the same for your about you section.

Strategy
The next way to optimise your account is to have a strategy.
To use Pinterest to successfully promote your business or website you need to be creating content on a blog, podcast or another long-form source. These will be the things that you will pin, like adverts for those pieces of content.
To build a strategy you should think about your business, break it up into the key topics that you could use on Pinterest. For my business, it would be websites, social media, marketing and Pinterest.
From this, you need to design a content strategy that will dictate what you will write or record. For instance, I would write 4/5 blog posts a month, 1 about each of the 4 key topics.
Once you have designed a content strategy you can start thinking about the number of pins you need to design and schedule every week. I would suggest that you have a consistent approach to pinning as Pinterest rewards frequent pinners.
Schedule
That brings me on to scheduling. I advise that you have a third-party scheduling app or platform in which two send your pins to Pinterest at different times of the day. Tailwind is my favourite, but you can use hoot suite and Pinterest even has its own scheduling functionality. Recent
Recent Updates
Pinterest's recent algorithm update has meant that pinning a large volume of pins to promote your website content isn't as easy as it used to be. This doesn't mean that it's difficult it means you need to be more creative with your approach.
You need to leave intervals between pinning the same pen of at least two days. This is because Pinterest wants to see fresh pins and to stop accounts bombarding Pinterest with the same content over and over again.
Fresh pins are defined as a new image or a new URL. The pins need to be significantly different for them to be recognised as a fresh pin. So, my recommendation would be to…
· Change the central image
· Move where the image is placed on the pin,
· Change colours,
· Change sizes of font
· Change the placement of the font
The idea is that when looking at the pins next to each other you wouldn't recognise them as the same thing.

If you would like further advice on Pinterest or your strategy, head over to my contact page to get in touch, or book yourself a free discovery call. Where we can discuss your ideas.