How to Grow Your Business in 2021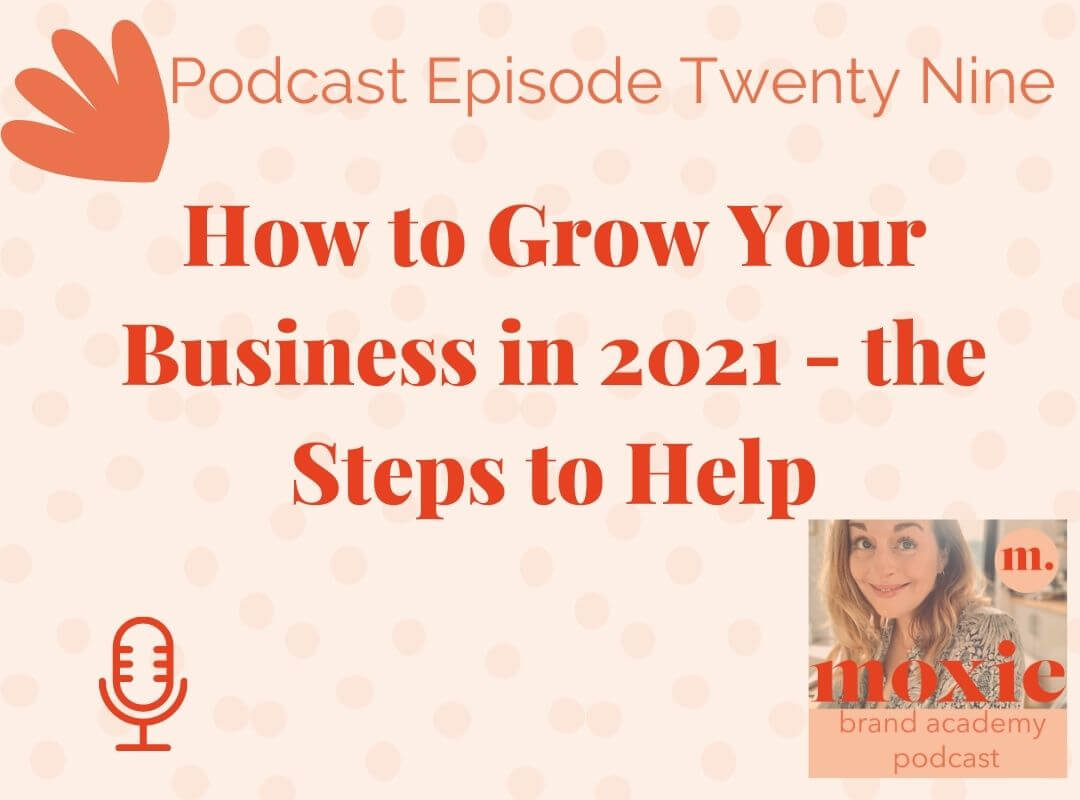 How to Grow Your Business in 2021 – Episode 28 
If you want to grow your business in 2021 this is the episode for you.
We all want to grow our business on our own terms. We want to find new people to add to our community and keep our business flourishing.
Growth is something all business needs, whether its to improve the service, gain more exposure or grow the sales, growth is important. In this episode, I explain how growth doesn't have to mean more revenue or more customers. I chat about how retaining customers and improving the service you provide can be more important. I explore how you can improve your customer experience as part of your growth plan.
In this episode, I discuss the mindset and approach needed for growth. I chat about the need for rest and reflection. That taking time to recharge helps you to think differently and expands the possibilities that you can imagine. I share my own experience of working too much as I felt that was the way to achieve growth when I first started The Moxie Academy.
I make the argument for investing in yourself and share ways you can do that. I discuss how investing in yourself is great for both personal and business growth. How taking the time to learn new things can reignite a passion or signal that you and your business is worthy of investment.
I also chat about the importance of CEO time. Because if you're always working in your business and never on it, how can you grow it? I give ideas on how to use your CEO time and the proportion of time to allocate to it.
I discuss the practical strategies that you can use right now. I chat through SEO and customer journey. Sharing the different approaches to the online and offline customer journey.
I share how to use Pinterest in 2021 and the importance of growing your email list.
If you want to grow in 2021 have a listen. This episode is filled with tips and ideas to help you grow your business in 2021.
Listen to the podcast episode here