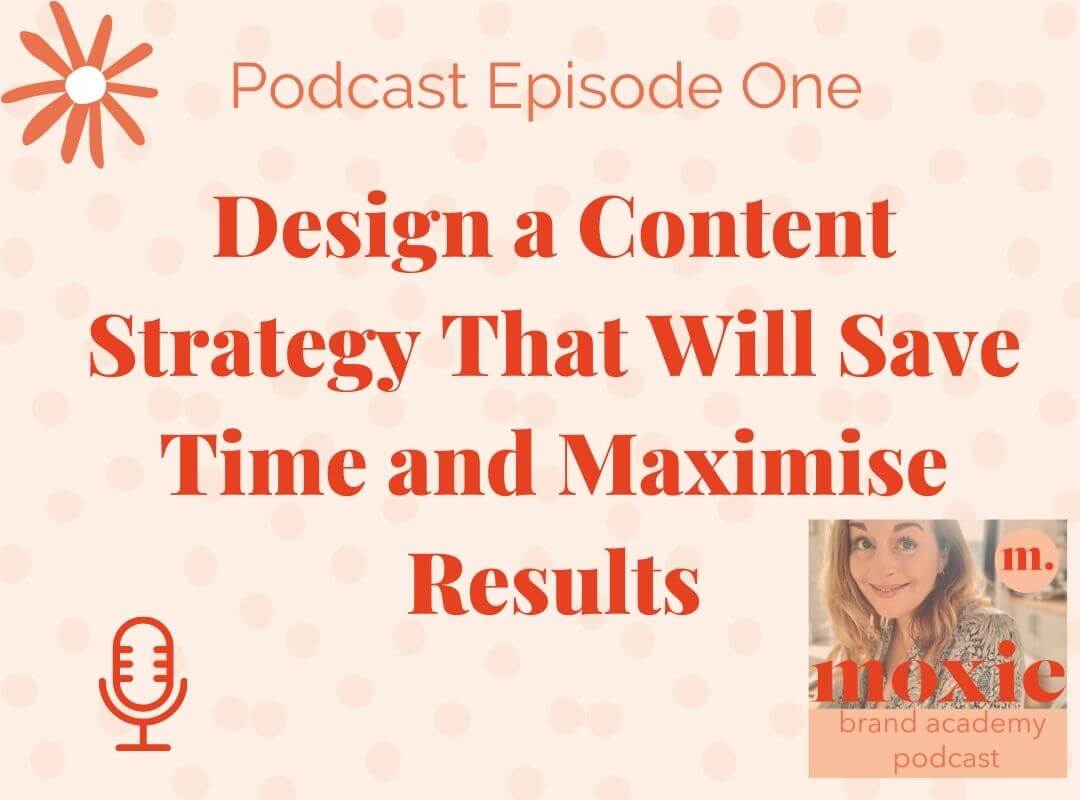 This week's episode is all about content. I thought I'd start this with a real back to basics episode. Because if you get your content strategy sorted you won't have to worry about knowing what to post, when to post and how often to post it.
when I talk about content, I mean everything, it could be podcast episodes it could be blog posts or it could be social media posts, content is a vast term. 
So why is this important? if you want to streamline your time and grow your business Having a clear content strategy is the way to do it.
the first thing you need to do is think about your brand or business pillars what are the four things that your brand stands for there might not be 4 it could be more or less, but what are the things that you want to be known for. For my brand its marketing its websites its Pinterest its design they are my four brand pillars.  
Now you've worked out what your brand pillars are you can put that into a content strategy. I like to design a content strategy for a quarter, this means you're not repeating things and you have a really clear direction of where your marketing is going.
It's recommended that you write 1 blog post per week as a minimum. If you have 4 content pillars that means you need three ideas for each contact pillar per quarter. Same goes for podcasts.
These are called macro content. This is your major content piece that drives all other content in your business. Every week should have a macro content which all other micro content is based on. This will seriously save you a lot of time.
Once you have your 12 macro content ideas you can plot these into a calendar or a spreadsheet and all of your other content social media posts Pinterest pins and any other content, you're going to be producing can be based on it.
The takeaway
The takeaway this week is look at your business find out what your content pillars could be and start thinking about how you can use this contact strategy in your brand.
I hope you found that useful, if you want to chat some more get in touch, my details are in the show notes, I'm here to help.
Thank you so much for listening to the moxie brand academy podcast 
If you want more head over to moxieva.co.uk/blog, where you'll find guides and downloads and if you want to continue the conversation head over to @moxieva on Instagram.
Listen to the podcast episode here